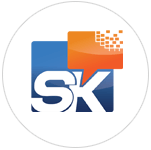 Spread Knowledge
@SKSportsBets

Get access to ALL of Spread Knowledge's picks, analysis and advice for 31 days.
The NFL is absolutely our best sport. We analyze exactly 3,872 data points in total to grade each value pick. The most profitable value picks are consistent winners every week. This pack includes 5 picks, 2 money lines, and may include spread and money line picks on both sides. That's how we stack up the positive units. Build your bankroll now!
Are guaranteed and non-guaranteed picks the same?
Yes, the actual picks themselves are the same, only the purchase options themselves differ. 'Guaranteed' meaning no charge is applied unless the product shows a net profit and 'Non-Guaranteed' meaning the charge is applied regardless of the product outcome.
Are subscriptions guaranteed?
Because of the over 60% cost savings of subscriptions versus individual picks and pick packs, the "If you don't win, you don't pay " guarantee does not apply.
Is the payment process secure?
Absolutely. We do not store credit card information on the site, even if your card is saved to your profile or you checkout as a guest. We accept all major credit cards (VISA, MASTERCARD, and AMEX), and now also accept PayPal!