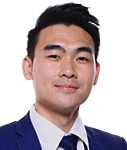 Ricky's UFC **PUNISHER** - Fight Island Favorite
Release Date: Jun 28 - 12:51 PM
Ricky started June just like he finished off in March, sitting as the TOP DOG on the money earner's list.
The return of MLB, NHL and NBA may be taking longer than we'd like, but the forecast is calling for a MASSIVE PROFIT HAUL over the next few weeks!
Jump on board Ricky's MONEY TRAIN with an All Sports Monthly subscription - only $14/day!