Deal of the Day is Back + New Cappers!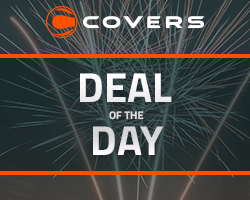 DEAL OF THE DAY IS BACK!

A favorite among Covers Experts users, our 'Deal of the Day' has returned! Every day of the week, a different product or promotion will be available. Be sure to check your My Offers section daily for exclusive discounts and FREE credits.

THIS WEEKEND'S OFFER: $50 OFF All Sports Monthly Subscriptions
To go with this big weekend offer we are excited to announce three great betting minds joining the Covers Experts team!

Alex B. Smith has emerged as one of the top up-and-coming handicappers in the business. A firm believer in strict bankroll management, his plays suit the long-term investors who play to win consistent money. Check out Alex's keys to derivative betting in the NHL Playoffs.

Brad Feinberg has made his living as a professional sports bettor since 1993. NBC Sports Philadelphia recently hired Brad as on-air talent to be their sports betting expert. In 2018, he turned a $8,000 NFL futures ticket into $50,000 guaranteed profit on PropSwap.

Anthony Stalter is a sports radio veteran of over 10 years. He has written betting columns and predictions for various sites including 4for4.com, 101ESPN.com, and now Covers. Be on the lookout for his NFL picks - Anthony has a 88-60-5 (60%) record over the last 2 seasons.
View Our Full Handicapper Roster!
- Covers Team

MLB Opening Day Weekend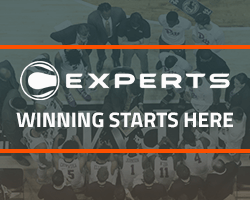 UFC Fight Night 174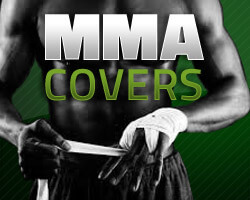 Pay-Pal and Guest Checkout Now Available!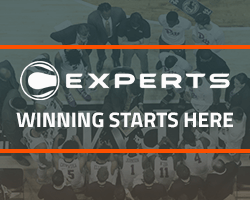 For those of you who have been asking for these additions; we were listening. Covers Experts is happy to now offer Pay-Pal and Guest Checkout to all of our customers!

If you are looking to use Pay-Pal the option will appear at the checkout screen once you have added pick(s) to your cart. This option will be available for current users and those who wish to purchase through our new Guest Checkout feature.

For Guest Checkout, the option will appear at checkout as long as you are not signed in to your Covers account. Simply enter the required information and proceed with your purchase using your Pay-Pal account.

Any questions along the way don't hesitate to contact our Support Team via:
- Live Chat
- Toll Free Phone: 1-800-840-9677 (INT: 00-44-808-164-8079)
- Email: support@coversmedia.com



See you in the winner's circle!
Five Massive CE Roster Additions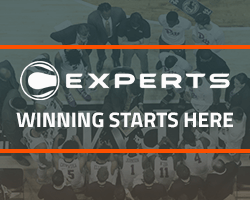 We are excited to announce the addition of five new handicappers to the Covers Experts team!
Unlike almost anyone in this business Lee actually played college football as a QB/Punter on the 1981 Southwest Texas State University now Texas State University FCS championship team. Before that Lee was a three sports captain & five sport letterman at Palmer Prep High School in Miami, FL. He is currently in the Palmer Sports Hall of Fame.
Lee handicaps the NFL, NCAAF, NBA, NCAAB & UFC. He is featured as an invited guest on over 45 national and local radio shows each week during football season. He is also featured each week in such newspapers & online at AL.com and the Las Vegas Review-Journal. He has also been featured as a guest on Fox News before the Super Bowl.
My unit system:
Never bet more than 5% of your bankroll on any game, no matter what. Even a 9 or 10 unit game should never be played heavier than 5% of that said bankroll.
0.5% is a 1 & 2 unit play - free picks and opinion plays
1% is a 3 & 4 unit play - strong opinion
2% is a 5 & 6 unit play - backed by an advantage for one team plus the line is off at least 1 point.
3% is a 7 & 8 unit play - a strong mismatch for one team exists plus the line is off 1.5 to 2.5 points.
4-5% is a 9 & 10 unit play - A mismatch of monumental proportion exists based on either injuries or study based on how one team should dominate the other. These plays are rarely released and over a 13 year period have a winning percentage of 70% going 42-18.
Check out all of Lee's available picks & subscriptions HERE.
Paul began his career on Wall Street ascending to Vice President of a prominent investment firm before venturing into fulltime sports betting in 1995. In 2004, he launched his career as a public handicapper, initially as a means of sharing his selections with the many friends and acquaintances who sought out his expertise.
In 2010, in only his 3rd year of entry, Paul cashed 15th place in the prestigious NFL Hilton Super Contest with an against the spread record of 51-33-1. In the inaugural year of the Circa Million, Paul's lone entry in a field of 1875 finished deadlocked for 20th place, while closing out on a 51-27-2 run.
Hot Streaks:
80-51-5 NFL 2019/20
68-43 NFL TOTALS L2 YR
70+% SUPER BOWL PROPS
Check out all of Paul's available picks & subscriptions HERE.
Sportspicker AI was developed by UNANIMOUS AI, a leading pioneer in Swarm AI® technology, a unique form of AI that ampifies human intelligence to make better forecasts and predictions for Fortune 500 companies.
In 2016, a reporter at CBS Interactive challenged Unanimous AI to predict the 2016 Kentucky Derby. Using Swarm AI, we nailed the superfecta (first four horses in order), turning a $20 bet into $11,000!
By popular demand, Unanimous turned its sports prediction acumen into a product. In 2019, we released Sportspicker AI, the first and only handicapping service to use Swarm AI for increased accuracy.
Hot Streaks:
10-4 BUNDESLIGA RUN!
10-4 OVERWATCH STREAK!
PICKS GENERATED BY AI
Check out all of Sportspicker's available picks & subscriptions HERE.
Dan Levi has gained a reputation as MMA's premier handicapper by consistently going against the grain with a sharpshooter approach that has coined him one of the top underdog players in the industry. Boasting an over 5-year sample size & track record, Levi has proven that he can deliver a profit year after year. Even in his toughest years, Levi still ended in the green. With over half a decade of documented results, Levi has tried & seen what works and what doesn't. In 2020, look for Levi to deliver some of his best work to date, as he always looks to improve, evolve, and gain any edge possible in this business.
Levi graduated from Georgia State University with a major in Managerial Sciences & a minor in Marketing. Instead of taking a 9-5 corporate job, Levi dedicated himself to following his passion and is fully invested in winning long term with Best Fight Picks, as well as making Half The Battle the number 1 MMA podcast on the planet.
Money Management:
Using the 1 to 10 rating scale on Covers Experts, Dan Levi employs the following betting recommendations:
2* = 1% of bankroll
4* = 2% of bankroll
6* = 3% of bankroll
8* = 4% of bankroll
10* = 5% of bankroll
Check out all of Best Fight's available picks & subscriptions HERE.
Making money on horse racing can be difficult, but the Jockey Club strives to make it easier. The Jockey Club's team of handicappers have many years of combined experience and are always on the lookout for an edge when playing the races. We combine traditional speed and class handicapping along with form cycle analysis in order to discover potential winners who may elude the public eye and go off at overlaid prices. Our experts also weigh surface and distance changes along with hot and cold streaks for jockeys and trainers when handicapping the races. The Jockey Club can give you the edge you need for a winning day, month or year at the races!
Bankroll Management:
As a reminder, horse racing is a long-term game. The most common bankroll management mistake is to increase your bet size before you are ready. This can happen whether you are pressing your luck on a hot streak or chasing your losses on a cold streak. The key to success is to select an appropriate unit for your bankroll and stick with it to see a flat positive return on investment over time. As example, selecting $10 as your unit and using the star ratings, your typical wager would be $50 to WIN on 5-star plays. A good guideline is to set your typical wager at 2% of your bankroll. Therefore, a $2500 starting bankroll is recommended for a typical $50 bettor ($10 unit).
8-9* - Reserved for our strongest plays and best bets of the month.
6-7* - Stronger angles for runners that present value at shorter odds.
4-5* - Typical wager size you will use most consistently.
2-3* - Live longshots where we are looking to score bigger off smaller investments.
Check out all of Best Fight's available picks & subscriptions HERE.
See you in the winner's circle!

NHL: Columbus vs. Toronto
Pick:

TOR

Capper:
Start:

August 9, 2020 - 8:00 PM

Offered at:

pinnacle @ TOR (-144)

Analysis:
free
1* Toronto (8:05 ET): Sometimes it's not who scores first, but who scores last. Look at the last two games between the Blue Jackets and Maple Leafs, both of which have been absolutely insane. Game 3 saw Columbus rally from a 3-0 deficit to win 4-3 in overtime. As improbable a result as that was, Toronto "one-upped" that comeback in Game 4. They trailed 3-0 in the third period and their season was on the brink of ending. But they scored three times in the final four minutes of regulation, the equalizer coming w/ just 23 seconds left. Then they won in OT 4-3. Sound familiar?
The first two games of this series were anything but wild as the teams exchanged shutouts. It was Columbus winning Gm 1 2-0 followed by Toronto winning Gm 2 3-0. Now it comes down to one game, winner-take-all. Whomever advances will no longer have to face the #1 seed (Tampa Bay or Philadelphia) due to 12-seed Montreal knocking out Pittsburgh in another of the qualification series.
So who has the edge for Game 5? I say the Leafs. They're at home, remember. They've outshot Columbus in the series including a 53-39 edge in Game 4. Being so close to advancing only to have it ripped away has to sting the Blue Jackets. Yes, Toronto was able to (miraculously) overcome being in the same situation in Game 4. But I don't see that happening here. Columbus has lost four straight times when playing in the third game of a 3-in-4 days situation. 1* Toronto
16-7 LAST 6 DAYS! Since SWEEPING the Super Bowl, Power Sports has been *ON FIRE!* It's a SICK 126-87 OVERALL RUN (+$20,738) and he's already off to a 17-5 start in MLB (10-0 L10 sides!) What are you waiting for? Subscribe today.
show analysis
show less