*NEW* Customer Support Hours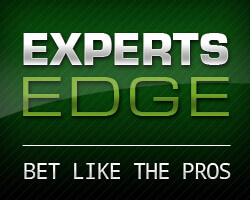 With the major sports leagues currently suspended, please note the following change to live customer support hours, effective March 14th, 2020 until further notice:
9AM - 4PM ET Daily
As always, our agents can be reached via:
- Live Chat
- Toll Free Phone: 1-800-840-9677 (INT: 00-44-808-164-8079)
- Email: support@coversmedia.com
Thank you for your understanding,
- Covers Team
Covid-19 Subscriber Update
Due to the recent cancellations of the large majority of sporting leagues, all active subscribers will be contacted within 24-48 hours regarding their subscriptions. Please check your email and/or Covers private message.
If you have any questions regarding your subscription you can contact us at: Support@coversmedia.com
Deal of the Day: March 9th - 16th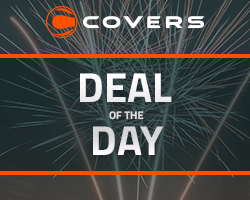 'Deal of the Day' is back by popular demand! Each day of each week, a different Covers Experts product or promotion will be available for 24 hours (12 PM - 12 PM ET).
Here's a sneak peek at this week's deals:
Monday, March 9th: $15 NHL Credits
Tuesday, March 10th: $15 NCAAB Credits

Wednesday, March 11th: $10 NBA Credits
Thursday, March 12th: Consensus Weekly $299 ($50 OFF)
Friday - Monday, March 9th - March 16th: March Mayhem $249 ($50 OFF)
Be sure to check back daily for exclusive savings on Picks & Subscriptions!
- Covers Experts Sales Team
Discounted Winners Start Here!
The MLB Underdog Betting System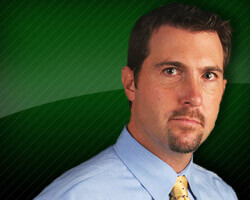 Written by: Matt Fargo
Baseball betting is taking a greater interest in the sports wagering world but many people may be going about it the wrong way. Public perception is about taking the better and more popular teams and these teams are favored for a reason. And not only because they are superior. The linesmakers know which teams are going to be bet more than others so these teams become overinflated favorites. The key to being successful is avoiding that extra juice and win with the underdogs.
The underdogs to take interest are the ones that are priced between +120 and +150. This doesn't mean you can't go outside this range as I do numerous times but this is a core range that offers great value. Why you ask? First off, a team that is favored between -130 and -160 is better in the public eye and that alone offers tremendous value. The favorites here are not clearly superior. In baseball, there are so many variables that a team that is +150 is not that much more inferior and as we like to say, "Anything can happen".
Starting pitching plays the biggest role in these lines and with the rare exceptions, those starters are not going to give you quality starts every time out. Obviously, you want to catch them on that off night but on the same theory, the opponents' starting pitcher can just as easily go out and throw a gem. Finding them is the key. Taking into consideration lefty vs. righty splits, offensive tendencies, bullpens and streaks can make you come out with some excellent values and in turn, excellent wins.
Too many people get caught up in what a handicapper's winning percentage is in baseball which further explains that people do not understand betting baseball, as successful baseball handicapping is not a function of winning percentage. The average person thinks that hitting 60% in baseball is exceptional but playing -200 favorites over a course of 100 bets at $100 each would result in a net loss of $2,000. 67% is the break even point and winning two out of every three, not matter how good the teams are, is extremely tough.
Hitting 60% of plays involving favorites of -150 would be break even which is certainly better but far from ideal. Going the other way will show a severe variance. A handicapper playing underdogs of +110 would only need to hit at a rate of 47.7% to break even. Our systems like to take even bigger underdogs because the payouts are higher and the differences between the teams are not that huge. Here are the win percentages that a bettor would need to win in order to breakeven at a particular underdog line:
%Win Breakeven Line
50% Even
48% +109
46% +118
44% +127
42% +138
40% +150
38% +163
36% +178
34% +194
32% +212
So it is pretty clear that hitting less than 50% in baseball is not bad at all when betting underdogs. Averaging a +150 underdog would take only 4 out of 10 wins to break even so anything above and beyond that is profit right in the pocket. Don't get fooled by inflated winning percentages; they are meaningless because behind that percentage is a lot of lost juice.
Take it to the books
Super Sunday Sale On Now!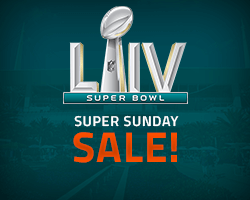 Looking to cash in on Super Bowl Sunday? For a limited time only, purchase the Super Sunday Sale and get all picks (including the Experts SB54 Prop Bet Sheet valued at $200) from your favorite Covers Expert on Sunday, February 2nd, all for only $99!

Not sure which Expert to follow? Here are the top 2019/20 NFL Playoffs performers:

Al McMordie: 9W - 3L (75%), +$5,410
Dan Kaiser: 8W - 4L (67%), +$3,550
Jesse Schule: 9W - 4L (69%), +$3,120
Steve Merril: 6W - 3L (67%), +$2,610
Mike Lundin: 5W - 3L (63%), +$2,036

*Based on a $100 betting unit & a 1-10 unit bet scale

SHOP SUPER SUNDAY SALE HERE
P.S. Be sure to check your My Offers section daily for exclusive promo codes!
- Covers Team

BUND: Bayern Munich vs Dortmund
Pick:

Bayern

Capper:
Start:

May 26, 2020 - 12:30 PM

Offered at:

pinnacle @ Bayern (-120)

Analysis:
This is a 1* Free play on Bayern Munich.
This is a 1* Free play on Bayern Munich.
I bet on Dortmund in both of their first two games coming out of the break, and they looked great in a 4-0 win over Schalke, but didn't impress in a 2-0 win over Wolfsburgh. Erling Haaland missed a few quality chances, and didn't look sharp. Wolfsburgh dominated play coming out of the half, and looked like they would score an equalizer. Bayern scored five goals in their last game, extending their winning streak to eight straight matches. The pressure will be on Dortmund, as they look to challenge Munich for the top spot in the Bundesliga, but I don't think they will be up to the challenge against what is considered to be the strongest team in Europe.
GL,
Jesse Schule
show analysis
show less