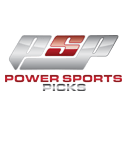 *10* SUPER POWER (Saturday) ~ SICK 107-75 OVERALL RUN!
Release Date: Jul 29 - 10:40 PM
Since SWEEPING the Super Bowl (KC/Under), Power Sports has absolutely been **ON FIRE!** He's gone a SICK 107-75 OVERALL (+$17,062) and is off to a **RED HOT** start in Major League Baseball!
More sports returning means more opportunities to win. Power takes FULL advantage here w/ his 1st play of the NHL restart! You in?