NBA EVENT
May 1 2021 at 10:00 PM ET
Denver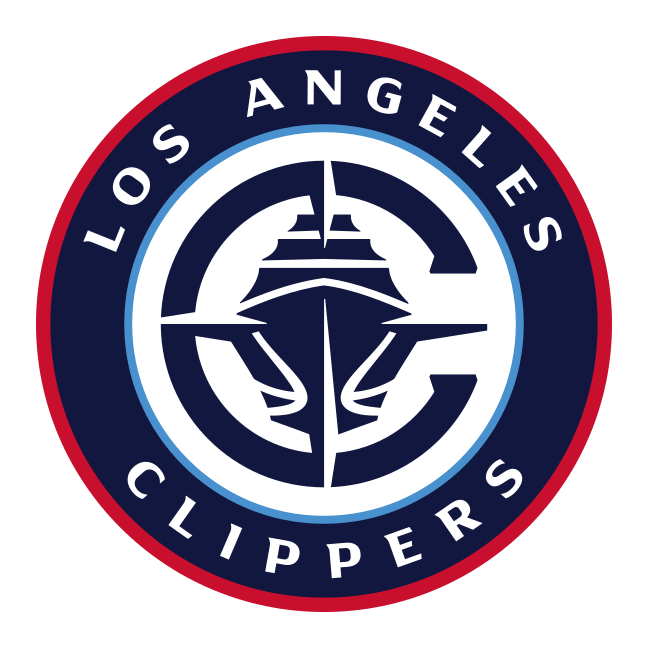 Los Angeles
Sport:

NBA

| Star Rating:

10.0

Evaluation: Loss (-1050)

- Final Score LAC 104 at DEN 110
Pick
-4.5 LAC (-105) @ Pointsbet
My 10* "Best of the Best" Western Conference Crusher is on the LA Clippers at 10:10 ET.
The Nuggets overcame a 3-1 deficit against the Jazz in the first round of last year's playoffs and then repeated that feat against the Clippers in the second round. The LA Clippers were headed for a showdown with the Lakers in last year's Western Conference Finals before they blew a 3-1 lead against the Nuggets, putting an end to yet another disappointing playoff performance by a franchise that has NEVER advanced to a Conference Finals appearance.
The Nuggets visit Staples Center 43-21 a half-game back of the 42-21 Clippers, as the teams vie for the West's No. 3 seed. With the Lakers fading (LA is now 36-27), the Nuggets and Clippers come down the stretch hoping to earn that No. 3 seed, as the No. 4 seed will get a first-round matchup with the defending champs, who will likely have both A.D. and LBJ healthy. Both teams are dealing with key injuries heading into this contest, as the Nuggets and Clippers meet for the third time this season. The series is tied at 1-1, meaning the winner will own the all-important tiebreaker between the two teams (big deal).
Denver center Jokic (26.2-10.8-8.6) is a leading MVP candidate and the Nuggets have continued to play well even after the loss of PG Murray (21.2-4.0-4.8). SF Porter was excellent in last year's bubble and is having a career season, averaging 18.8 & 7.6. He averaged 24.3 PPG in April, scoring 20-plus points in 14 of 16 games (averaged 29.4 his last five). The acquisition of Aaron Gordon (11.0 & 4.9) from Orlando has worked great, as although he's not scoring as much as he did with the Magic he's been a "great fit," with Denver going 15-3 in his 18 games. However, backup PG Monte Morris (10.1 & 3.2 APG) and now swingman Will Barton (12.7-4.0-3.2) both remain out due to hamstring injuries.
The Clippers had won 11 of 12 before losing 120-103 at New Orleans on Monday and then 109-101 at Phoenix on Wednesday. Kawhi (25.7-6.7-5.1) missed a fifth straight game (foot) and has now missed 18 games on the season. His status is questionable again for this one. PG Beverley (fractured hand) and center Serge Ibaka (lower back tightness) remain out. George (23.7-6.5-5.3) has had some ankle soreness but is fine. PG Jackson (10.5 & 3.2 APG) has stepped up in Beverley's absence and Zubac (9.2 & 7.3) has done the same at center for Ibaka. Then there is new signee DeMarcus Cousins (joined team in early April), who has averaged 11.0 & 8.8 his last four games in only 17 minutes per game.
This is a big game for both teams but I believe it's MORE important to the Clippers, who are coming off back-to-back losses. They open a four-game homestand with this contest and then finish the season with four games on the road. Who knows, we may even see Kawhi return. He's played in just one game over the last three weeks because of a sore right foot but the Clippers are 7-3 in Leonard's absence during April.
Good luck...Larry

50%
off your first purchase
at covers experts
---
CLICK TO COPY PROMO CODE:
BONUS50
What does 'Star Rating' mean?
Star Rating is the number of units the handicapper is risking on the bet. Therefore, if the Star Rating is 7.0, it is a 7-unit pick. On plus odds picks, the handicapper is risking their Star Rating unit amount. On negative odds picks, the handicapper is betting enough to win their Star Rating unit amount.
What determines the lines/odds that are used?
We are constantly evaluating online sportsbooks and line feeds to ensure accuracy with our Expert picks. We typically have between 5-10 legal and reputable sportsbooks for our handicappers to select lines from. They are required to select the current line from these featured books so authenticity can always be confirmed – no stale lines!