NCAAB EVENT
Mar 27 2022 at 5:05 PM ET
Saint Peter's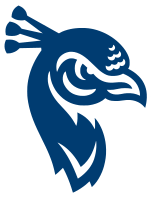 North Carolina
Sport:

NCAAB

| Star Rating:

8.0

Evaluation: Win (800)

- Final Score UNC 69 at SPU 49
Pick
-7.5 UNC (-113) @ pinnacle
8* NORTH CAROLINA (DESTRUCTION)
I am traveling this weekend, so my analysis is more "succinct" than it normally would be. Saint Peter's magical run is about to come to an end here vs. the most well-rounded team its seen yet. Yes, the Peacocks defense (67.7 PPG allowed) and overall "never say die" commitment has been impressive, but UNC looks like a wrecking ball right now. The Tar Heels are averaging 87 PPG so far during the Tournament and they're 7-3 ATS in their last 10 as a neutral court favorite in the -6.5 to -9.5 points range. Saint Peter's has been an "ATS covering machine" during its conference tournament and now the NCAA Tourney, but I say that streak comes to an end here finally, with the oddsmakers giving this "Cinderalla" just a little too much respect now; the play is North Carolina!
AAA Sports
50%
off your first purchase
at covers experts
---
CLICK TO COPY PROMO CODE:
BONUS50
What does 'Star Rating' mean?
Star Rating is the number of units the handicapper is risking on the bet. Therefore, if the Star Rating is 7.0, it is a 7-unit pick. On plus odds picks, the handicapper is risking their Star Rating unit amount. On negative odds picks, the handicapper is betting enough to win their Star Rating unit amount.
What determines the lines/odds that are used?
We are constantly evaluating online sportsbooks and line feeds to ensure accuracy with our Expert picks. We typically have between 5-10 legal and reputable sportsbooks for our handicappers to select lines from. They are required to select the current line from these featured books so authenticity can always be confirmed – no stale lines!