Pick Details
(541) Phoenix vs. Portland (542)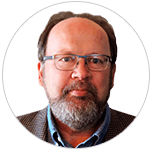 PICK: williamhill @ Under 233 (-110)
DATE: March 10, 2020 - 10:00 PM
STAR RATING: 10.0
SPORT: NBA
EXPERT: Will Rogers
EVALUATION: Win (1000) - Final Total 226
ANALYSIS:
The set-up: This is a big game for both teams, because if the Playoffs started today, neither would be involved. Phoenix leads the season series 2-1 and this is the final game between the clubs this year. The Suns have taken two in a row, including a 127-117 victory at home on March 6th. I think the finale though sets up as a defensive affair. The Suns have somehow won each of their last two road games and they also finished a four-game homestand on a two game win streak. The Blazers are now nine games under .500 and they've allowed an average of 125 points and 20 triples over the last two games: "It's an understatement to say that we're disappointed with the way that we played in the first quarter, first half," said Trail Blazers head coach Terry Stotts. "We didn't play like a desperate team, a team fighting for a playoff spot, and it's hard enough to win in this league, much less when you don't compete as hard as you need to compete."
<p>
The pick: Note as well that Phoenix has seen the total go under the number in seven of ten this year off a home victory, while Portland has seen the total dip below in four of five this year off a home loss by ten points or more. I think Portland doubles down on the defensive side after getting destroyed the last couple of games. This number is indeed high.
<p>
10* TOTAL PLAY-BOOK on the UNDER Suns/Blazers.