Pick Details
(39) Vegas vs. Edmonton (40)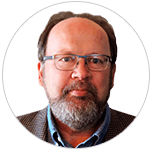 PICK: williamhill @ EDM (-110)
DATE: March 9, 2020 - 9:00 PM
STAR RATING: 10.0
SPORT: NHL
EXPERT: Will Rogers
EVALUATION: Loss (-1100)
ANALYSIS:
The set-up: Vegas comes in off a 5-3 win in Calgary just last night and I think the Oilers can take advantage of this now tired (and fully contented) visiting side in the second game of the back-to-back. Edmonton is off a convincing 4-1 win at home Columbus and it plays with revenge here after a 3-0 loss in Las Vegas at the end of February. Situationally this one definitely sets up nicely for the home side.
The pick: Note as well that Edmonton is a super 22-15 (+9.9 units) this season in revenging a loss vs. an opponent. All things considered, I believe this to be the very definition of "great line value."
10* GAME OF THE WEEK on the Edmonton Oilers.