Pick Details
Werder Bremen vs Bayer Leverkusen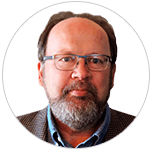 PICK: pinnacle @ Under 3 (-133)
DATE: May 18, 2020 - 2:30 PM
STAR RATING: 10.0
SPORT: BUND
EXPERT: Will Rogers
EVALUATION: Loss (-1330) - Final Total 5
ANALYSIS:
The set-up: Bayer Leverkusen will be set to put the pedal to the metal here as it looks to secure a Champions League spot. Werder Bremen has just 18 points from 24 matches this season and I have a hard time seeing it putting up much of an attack here after the long lay off (the River Islanders have given up the most and scored the least thus far.) Leverkusen owns one of the best defensive units in the league and with RB Leipzig's slip-up against SC Freiburg, it has a big opportunity to move up in the standings.
The pick: Considering the form of Werder Bremen this year and the overall situation that Leverkusen finds itself in, I'm expecting a lower-scoring battle.
10* TOTAL OF THE WEEK on the UNDER Werder Bremen/Leverkusen.