Pick Details
(601) Villanova vs. Georgetown (602)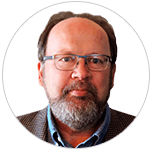 PICK: williamhill @ 7.5 GTWN (-110)
DATE: March 7, 2020 - 12:00 PM
STAR RATING: 8.0
SPORT: NCAAB
EXPERT: Will Rogers
EVALUATION: Win (800) - Final Score GTWN 69 at VILL 70
ANALYSIS:
The set-up: It's senior night for Georgetown. The Hoyas enter having lost five straight and with nothing to lose, I think the home side does in fact play with pride as it tries to pull off the big upset on national TV. Overall the Wildcats average 73.3 PPG and htey allow 66.3, while the Hoyas average 75.3 PPG and allow 74.
The pick: Note as well that Villanova is just 3-7 ATS this year after plyaing three straight conference contests, while Georgetown is 12-5 ATS in its last 17 after two or more consecutive losses. Look for this one to come down to the wire and grab as many points as you can.
8* PLAY-BOOK on Georgetown.