Pick Details
(17) Philadelphia vs. Boston (18)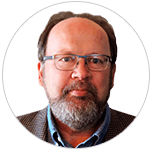 PICK: pinnacle @ BOS (-130)
DATE: August 2, 2020 - 3:00 PM
STAR RATING: 10.0
SPORT: NHL
EXPERT: Will Rogers
EVALUATION: Loss (-1300)
ANALYSIS:
The set-up: With a line like this, clearly the oddsmakers think these teams are evenly matched. On paper that would appear to be the case, as each pretty much dominated right up until the coronavirus break. Both teams have plenty of depth, talent and each is backed by superb goaltending. It honestly wouldn't be too difficult to write a convincing argument for either team. All of that said though, I do indeed feel the best way to approach these opening games is from a "situational" stand point and in my opinion, Boston's experience is the trump card in this particular matchup. The Bruins have been among the league's best for many years and they lead the NHL in almost every offensive and defensive statistical category this season.
The pick: "Momentum" is a very real, almost "tangible" thing in sports and I think the long lay off will absolutely throw the proverbial "monkey wrench" into the Flyers fantastic start to the 2019/20 campaign. All things considered, I'd say that this is the very definition of "great line value."
10* GAME OF THE MONTH on the Boston Bruins.