Pick Details
(9) Chicago vs. Edmonton (10)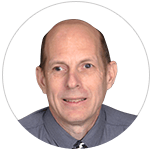 PICK: sportsinteraction @ EDM (-150)
DATE: August 1, 2020 - 3:00 PM
STAR RATING: 6.0
SPORT: NHL
EXPERT: Dan Kaiser
EVALUATION: Loss (-900)
ANALYSIS:
The Chicago Blackhawks were ready to just play the season out before the stoppage. Now they find themselves as the #12 seed in the West and looking to make a run at the Cup. It's their first playoff appearance in three years. The offense is led by Patrick Kane 84 points including a team-high 33 goals and 51 assists. Jonathan Toews had 60 points with 42 assists this season. The question for the Hawks is between the pipes. Corey Crawford has the experience but was just 16-20-2. He also spent some time away from the team at the beginning of their return to practice and is ensure of how fit he is to go.
The Edmonton Oilers are the fifth seed in the West having compiled a 37-25-9 record before the break. The offense is led by Leon Draisaitl with 110 points this season, including team-highs of 43 goals and 67 assists. Connor McDavid put up 34 goals and 63 assists for his 97 points which gives the oilers a huge 1-2 punch. Mikko Koskinen and Mike Smith man the crease with Koskinen going 18-13-3 record and Smith 19-12-6 in the regular season.
It will be Edmonton's offense against the Blackhawks goaltenders. Not knowing how well Crawford is I have to side with the offense in this one.
Play on the Edmonton Oilers. This is a 6* play