Pick Details
(3) NY Rangers vs. Carolina (4)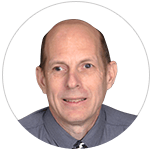 PICK: pinnacle @ NYR (117)
DATE: August 1, 2020 - 12:00 PM
STAR RATING: 6.0
SPORT: NHL
EXPERT: Dan Kaiser
EVALUATION: Loss (-600)
ANALYSIS:
The New York Rangers come in as the #11 seed in the East, after compiling a 37-28-5 record. The offense is led by Artemi Panarin with a team-high 95 points with 63 assists. Mika Zibanejad added a team-high 41 goals and 75 total points. Henrik Lundqvist and Alexandar Georgiev have manned the nets for the Rangers but the Rangers have started to turn to Igor Shesterkin. Shesterkin posted a 10-2 record with a team-best 2.52 GAA and .932 save percentage in 12 games played.
The Carolina Hurricanes come in as the #6 seed, with a 38-25-8 record. The offense is led by Sebastian Aho with 66 points and a team-high 38 goals in the regular season. Teuvo Teravainen added a team-high 48 assists in the regular season. Goaltender Petr Mrazek posted a 21-18-2 record with a 2.69 GAA and .905 save percentage.
The Rangers dominated Carolina this season, sweeping the four games they played. The Rangers have also historically dominated the Panthers. New York is a young and hungry team that is a little more potent on the offensive end. Give me the Rangers to pull one out here.
Play on the NY Rangers. This is a 6* play