Pick Details
(977) Oakland vs. Seattle (978)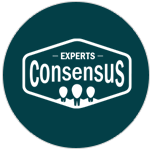 PICK: pinnacle @ OAK (-138)
DATE: August 1, 2020 - 9:10 PM
STAR RATING: 8.0
SPORT: MLB
EXPERT: Experts Consensus
EVALUATION: Win (800)
ANALYSIS:
6 of 7 Experts (86%) with a pick on the moneyline are aligned. 8* play on the Oakland A's (Straight-up).
Cappers Analysis:
Ben Burns: SATURDAY PERSONAL FAVORITE! (+$62K 10* MLB RUN!)
I'm playing on OAKLAND. Analysis to follow
Forum Legends: AL West Battle Continues
Mike Fiers takes the mound Saturday night for the Oakland Athletics, he allowed four ERs on seven hits in 4.0 innings of work of a 6-4 Oakland win. Fiers got a no-decision. Last year he was 14-4 with a 3.90 ERA in 33 starts overall,
Fiers is 3-2 with a 5.93 ERA in 12 career starts against the Mariners, while here at Safeco Field he has gone 1-1 with a 4.40 ERA in six starts. Oakland is 22-7 in teir last 29 vs an american league west team. They are 45-19 in their last 64 games with the total set at 9.0-10.5
Seattle starter Yusei Kikuchi had a horrible rookie season and he hasn't gotten better this season so far. In his first start, he allowed five ERs on five hits and four walks in just 3.2 innings of work against the Astros. Seatt;e os a dreadful 20-43 in their last 63 games as a home underdog & 19-47 in their last 66 vs. American League West teams.
This is a great spot for Oakland to grab a nice bounce-back win.
Jesse Schule: Schule's MLB LATE NIGHT SNACK - OAK@SEA
The Mariners took two of three games in a series at LA, but they face a far better opponent at home versus Oakland tonight.
Mike Fiers will toe the slab for the A's, and he wasn't sharp in his first start of the season.Fiers is 3-2 with a 5.93 ERA in 12 career starts against Seattle.
The Mariners hand the ball to Yusei Kickucki, who was lit up in his season debut. He was 0-2 with a 4.29 ERA in four starts against Oakland last season.
The A's are 5-3 in the last eight meetings.
Take OAK.
Larry Ness: Larry's MLB Weekend Wipeout (Blowout Alert!)
The Seattle Mariners won 116 games back in 2001 but have not made the postseason in any season since that year. Seattle opened this season on an 18-year playoff drought. Coming off a 68-94 season in 2019 (39 games back of the division-winning Astros), no one expects the Mariners to vie for a playoff spot, even in this shortened season of 60 games. Meanwhile, the expanded playoff field of 16 teams instead of just 10, gives the A's solid playoff aspirations in 2020. Oakland has won 97 games in each of the last two seasons, earning a wild card spot each time. The A's fell to 3-4 with last night's 5-3 loss in Seattle, as the Mariners evened their record at 4-4.
Oakland's lost THREE in a row and will send Mike Fiers (0=0, 9.00 ERA) to the mound while the Mariners, winner of THREE straight, counter with Yusei Kikuchi (0-0, 12.27 ERA). Fiers set career highs in wins (15), starts (33) and innings pitched (184.2) last year in his first full season in Oakland. Since joining Oakland in August of 2018 (from Detroit), Fiers has made 44 regular season starts for the A's, who have gone 32-12 in those contests! Kikuchi's rookie season did not go well, as he made 32 starts and went 6-11 with a 5.46 ERA and 1.52 WHIP. His 2020 debut also went poorly, as he allowed five ERs in just 3.2 innings vs the Astros, although Seattle came back to earn a 7-6 win.
The A's are the MUCH better team and Fiers has been a HUGE moneymaker for the A's since coming to the team (see above). Oakland snaps its three-game slide and wins "with room to spare!"
Marc Lawrence: Marc Lawrence MLB Perfect Situation 10* Game Of The Week!
Edges - Athletics: Fiers 11-0 last eleven team starts in August; and 14-3 last seventeen games as a road favorite; and 7-4 last eleven team-starts in this series … Mariners: 6-10 last sixteen games in this series; and 6-10 last sixteen games as a dog in this series.

Tim Michael: GAME OF THE WEEK (10* MLB) >>> AUGUST 1ST DESTRUCTION <<<
Oakland fell 5-3 in the opener of this series yesterday, but with what I believe to be the superior starting pitcher on the mound today, I look for it to bounce back large on Saturday night. The A's are now 3-4 and the Mariners are 4-4. Mike Fiers (0-0, 9.00 ERA) allowed four runs over four innings vs. the Angels in his debut last week, but thanks to a five run lead in the first, Fiers avoided a loss. Fiers though was 15-4 with a 3.90 ERA last season and 11-2 with a 3.67 ERA in all "night" games.
The M's go with the volatile Yusei Kikuchi, who was 6-11 with a 5.46 ERA last year and who was shelled for five runs and four walks over 3.2 innings in a fortunate no-decision vs. the Astros on Sunday. Note that he was just 2-9 with a ballooned 5.79 ERA in all "night" games last year as well.
After falling last night, look for the A's to respond on Saturday night!
Cappers Against:
Teddy Covers: Ride the Hot & Fade the Cold
Best of luck!