Pick Details
(971) LA Dodgers vs. Arizona (972)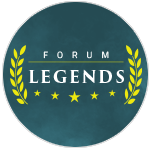 PICK: Fanduel @ LAD (-142)
DATE: August 1, 2020 - 8:10 PM
STAR RATING: 6.0
SPORT: MLB
EXPERT: Forum Legends
EVALUATION: Win (600)
ANALYSIS:
The dodgers are 6-0 in Urias' last six starts against a team with a losing record. 15-3 in their last 18 road games.
Urias is a talented young pitcher who put up a sparkling 2.49 ERA in 2019 and conceded just one run in five innings in his first start of the season.
The Dodgers are scoring an average of 5.29 runs per game, ranking them 8th in the big leagues. They hold a stellar 2.15 team ERA, good for third in all of baseball.
Arizona is struggling at the plate through the first week of the season and they have scored four or fewer runs in each of the first six games heading into Friday's action.
Furthermore, D-Backs starter Luke Weaver has been smacked around by the Dodgers. In his nine career innings, serving up 13 runs (8 earned) along with four home runs.
Arizona is 1-4 in their last 5 vs. an NL west opponent and 2-5 in their last 7. The D-Backs slumping offense ranks down at 29th with an average of 2.86 runs per game. They enter with a 5.34 team ERA, pegging them 23rd in the Major Leagues.
I expect the Dodgers to come away with a road win.