Pick Details
Big Machine Vodka 400 (Auto Racing Advisor)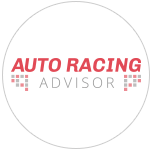 PICK: Draftkings @ 100 (True) - Big Machine Vodka 400 Futures
DATE: July 5, 2020 - 4:00 PM
STAR RATING: 7.0
SPORT: Nascar
EXPERT: Auto Racing Advisor
EVALUATION: Win (1800)
ANALYSIS:
Kevin Harvick (+400) 10*
He won this race under the same package last year. He has six straight top eight finishes in the Brickyard as a member of Stewart-Haas Racing. In Pocono, he finished first and second respectively.
Denny Hamlin (+600) 10*
Worth a risk here on him. He's won four times this season and chasing a crown jewel. Hamlin, has won the Daytona 500 three times. He's won the Southern 500 twice. He's won the Bristol Night Race. But, he's 0-for-14 at Indy. Maybe that changes on Sunday with Hamlin having five top six finishes in his last six tries here and being in the top two in both races last weekend at Pocono.
Ryan Blaney (+1100) 4*
Don't let his stats fool you. He had a top five car in each of the last two Brickyard 400's. He has arguably the fastest car on the season.
Clint Bowyer (+2200) 2*
He has two straight fifth place finishes here and three top six results in his last five tries overall.
William Byron (+2200) 2*
He was fourth a year ago. Worth a gamble here.
Erik Jones (+2500) 2*
He has two top five finishes in his last three starts on the season to go along with a runner-up in this race in 2018.
Aric Almirola (+4000) 2*
His stats aren't great at Indy but he is riding a four race top five streak and looked fast on a similar track last weekend in Pocono.