Pick Details
(725) L.A. Lakers vs. Toronto (726)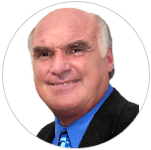 PICK: 888sport @ 4 TOR (-109)
DATE: August 1, 2020 - 8:30 PM
STAR RATING: 10.0
SPORT: NBA
EXPERT: Larry Ness
EVALUATION: Win (1000) - Final Score TOR 107 at LAL 92
ANALYSIS:
My 10* Las Vegas Insider is on the Tor Raptors at 8:30.
LBJ noted that finding a rhythm on offense might take time for the Los Angeles Lakers. One could say that was the case for the Lakers on Thursday, as they escaped with a 103-101 win over the Clippers. The Lakers shot only 39.0% from the floor, including 11-36 (30.6%) on threes. A.D. led the way with 34 points (eight rebounds), while LBJ (16-11-7) and Kuzma (16) were the only other Lakers in double digits. The win gives the Lakers a 50-14 record, while increasing their edge in the Western Conference standings to 6 1/2 games over the Clippers with only SEVEN seven contests remaining in the abbreviated regular season. Toronto is the defending champions and owned the league's third best record at 46-18, when play was halted in March. However, the Raptors are a distant second in the Eastern Conference behind the 54-12 Milwaukee Bucks. This contest marks Toronto's first game of the restart.
James scored the winning basket inside with 12.8 seconds left, converting after getting the rebound of his own missed shot. He also forced Paul George to miss a game-winning three-point attempt at the final horn. "I love having the ball in my hands late in the game, tie game, being down, being up," said James. However, he struggled on offense, shooting only 6-for-19 and committing five turnovers. LA is without starting PG Bradley, who opted out of the restart. His perimeter defense will be missed. The Lakers have gotten decent production from their two-headed center duo, as starter McGee averaged 6.8 & 5.8 and Howard adds 7.4 & 7.3.
The Raptors completed the last of three scrimmages last Tuesday, taking a 117-106 loss against the Phoenix Suns. Pascal Siakam led the Raptors with 17 points while Norman Powell added 14. Fred VanVleet finished with 13, and Kyle Lowry had 11 points and seven assists. Of course, the defending champs no longer have Kawhi (also, Danny Green signed with the Lakers as a FA) but the roster is loaded with quality players. More importantly, all are healthy and available for the restart. Up front it's PF Siakam (23.6 & 7.5), SF Anunoby (11.4) plus a center combo of Ibaka (16.0 & 8.3) and Gasol (7.6 & 6.3). Toronto's guard trio of Lowry (19.7-4.8-7.7), VanVleet (17.6-3.8-6.6) and Powell (16.4) match up favorably against ANY backcourt in the league.
The Lakers are off an emotional win over the Clippers and I see no reason for them to be laying points here vs the Raptors, who have beaten the Lakers 10 straight times! The Lakers last defeated Toronto back on Nov 30, 2014. Take the points!
Good luck...Larry