Pick Details
(7) Columbus vs. Toronto (8)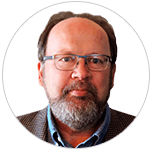 PICK: bet365 @ 1.5 CLB (-185)
DATE: August 2, 2020 - 8:00 PM
STAR RATING: 8.0
SPORT: NHL
EXPERT: Will Rogers
EVALUATION: Win (800) - Final Score CLB 2 at TOR 0
ANALYSIS:
The set-up: The Leafs took two of three in the regular season series, but I like Columbus to at the very least, take this one into extra time and push Toronto to the brink (in Game 1 anyways!) Elvis Merzlikins is a difference maker for Columbus here in my opinion, as he enters the playoffs sporting a 2.35 GAA for the season (ranked third overall in the East and sixth in the league).
The pick: Frederick Anderson has a 2.85 GAA, which ranks him 18th in the Eastern Conference. Note that Columbus lost 419 man games when the league stopped on March 12th, by far the most in the NHL. Now it's healthy and I expect that to pay dividends to open up the Playoffs.
8* PUCK-LINE DESTROYER on the Columbus Blue Jackets.