Pick Details
(625) Sacramento State vs. Weber St. (626)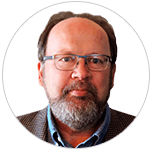 PICK: williamhill @ -5 CSUS (-110)
DATE: March 11, 2020 - 11:30 AM
STAR RATING: 10.0
SPORT: NCAAB
EXPERT: Will Rogers
EVALUATION: Win (1000) - Final Score WEB 54 at CSUS 62
ANALYSIS:
The set-up: Sacramento State is 15-14 and Weber State is 12-19. These teams split a pair of games during the regular season, but I still think that the Hornets are the better and ultimately deeper team in this particular matchup. Sacramento State stumbled down the stretch of the regular season, but it ranks sixth in the nation in defense by allowing only 59.9 PPG. Weber State lost three of their final four regular season games, allowing an average of 81.7 PPG in the setbacks.
The pick: Note as well that Sacramento State is 10-4 ATS this year when playing the role of favorite and 8-4 ATS this season after playing its last game as an underdog, while Weber State is a poor 1-3 ATS in all neutral cour games this year. I think the Hornets' incredible defensive play is the difference maker in this one. Lay the points.
10* BIG SKY TOURNAMENT ULTIMATE OF THE ULTIMATE on Sacramento State.