Pick Details
(971) LA Dodgers vs. Arizona (972)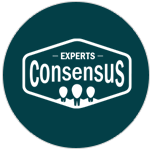 PICK: pinnacle @ LAD (-146)
DATE: August 1, 2020 - 8:10 PM
STAR RATING: 8.0
SPORT: MLB
EXPERT: Experts Consensus
EVALUATION: Win (800)
ANALYSIS:
4 of 4 Experts (100%) with a pick on the moneyline are aligned. 8* play on the LA Dodgers (Straight-up).
Cappers Analysis:
Forum Legends: NL West Showdown
The dodgers are 6-0 in Urias' last six starts against a team with a losing record. 15-3 in their last 18 road games.
Urias is a talented young pitcher who put up a sparkling 2.49 ERA in 2019 and conceded just one run in five innings in his first start of the season.
The Dodgers are scoring an average of 5.29 runs per game, ranking them 8th in the big leagues. They hold a stellar 2.15 team ERA, good for third in all of baseball.
Arizona is struggling at the plate through the first week of the season and they have scored four or fewer runs in each of the first six games heading into Friday's action.
Furthermore, D-Backs starter Luke Weaver has been smacked around by the Dodgers. In his nine career innings, serving up 13 runs (8 earned) along with four home runs.
Arizona is 1-4 in their last 5 vs. an NL west opponent and 2-5 in their last 7. The D-Backs slumping offense ranks down at 29th with an average of 2.86 runs per game. They enter with a 5.34 team ERA, pegging them 23rd in the Major Leagues.
I expect the Dodgers to come away with a road win.
Jesse Schule: Schule's MLB TOO GOOD TO BE TRUE *BLOCKBUSTER*
The Dodgers blew a late lead in Game 1, but I am right back on LA as a small favorite in Game 2.
Julio Urias will go for LA, and he had a solid debut allowing one run through five innings in a no decision versus the Giants. He faced Arizona three times last year, going 1-1 with a 1.28 ERA.
The D'Backs hand the ball to Luke Weaver, who was hammered by the Padres in his season debut. He faced the Dodgers just once last year, and got rocked for six runs in 4 1/3 innings.
Arizona has lost a lot of talent over the last two seasons, and is likely to really struggle this year.
Take LAD.
Mike Lundin: SATURDAY NIGHT MLB NO BRAINER
The Los Angeles Dodgers should be well up for this one after dropping Friday's contest 5-3.
Tonight they get to tee off versus right-hander Luke Weaver (0-1, 16.20 ERA) who was tagged with six runs on seven hits and two walks in 3 1/3 innings of a 6-2 loss at San Diego in his season debut. The Dodgers counter with Julio Urias (0-0, 1.80 ERA) who held the Giants to one run through five innings in his season opener.
Arizona is averaging a pathetic 3.12 runs per game (28th), and I think backing the Dodgers off a loss is a no brainer.
Tim Michael: NATIONAL LEAGUE MONEY-MAKER > > BLOWOUT BEATDOWN UNCOVERED!
LA lost 5-3 yesterday, but I look for it to get back on track here. The visitors go with Julio Urias, who is 0-0 with a 1.80 ERA after allowing one run while striking out three over five in a 3-1 loss to the Giants on Sunday. It was a mediocre start, however note that he did have ten swinging strikes on 78 pitches.
Luke Weaver (0-1, 16.20) was horrible in his season debut though and I believe he'll struggle again here vs. the hard-hitting visiting side. Weaver was rocked for six earned runs off seven hits over 3.1 innings in loss to the Friars on Monday.
Finally note that the Dodgers are 7-2 in their last nine NL road games following a road loss of two runs or more. I'm laying the price!
Best of luck!