Pick Details
Mainz v RB Leipzig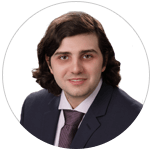 PICK: pinnacle @ -1 LEIP (-137)
DATE: May 24, 2020 - 9:30 AM
STAR RATING: 10.0
SPORT: BUND
EXPERT: Soccer Authority
EVALUATION: Win (1000) - Final Score M 0 at LEIP 5
ANALYSIS:
We're playing RB Leipzig -1 Asian Handicap - 10* play
RB Leipzig are coming off a difficult 1-1 with Freiburg last weekend but that shouldn't dissuade you from backing them in this match-up.

Christian Streich's (Freiburg) style of play has for a long time been a thorn in Nagelmann's side so that result shouldn't concern you. Also, they put up 2.33 xG (20 attempts on goal) to Freiburg's 0.39

RB Leipzig have scored an impressive 2.8 goals per match in their last 10 against teams in the bottom 6 (Mainz 15th)

From those 10 games, RB Leipzig won 9 and conceded just 5 times

Currently, Mainz rank 4th worst in the league for xGA (allowing chances) and 2nd worst for goals conceded so we can be pretty sure that a full-strength RB Leipzig side can do some damage here.

In attack, they're not the worst bit still lower to mid-tier in terms of goals and chance creation (xG).

Against Top 6 opposition things have been dire for Mainz, In their last 10 we've seen them W1 D2 L7 with an average of 2.9 goals conceded per game

As for team news, RBL are just without Ampadu but he's not close to being a starter so they'll be fielding their best XI. As for Mainz, they're just without their starting GK Robin Zentner

Zentner's back up (Florian Muller) has conceded on average 3.15 goals per 90 this season and recorded 0 clean sheets. His expected conceded goals (xCG) is 2.6 per 90 so it's probably fair to say he's not great.

Verdict: Despite the result last weekend RB Leipzig are still as dangerous as ever and should have no problems taking last week's frustrations out on this Mainz side