Pick Details
(717) Miami vs. Denver (718)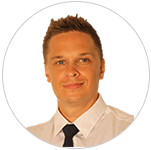 PICK: Fanduel @ 1.5 DEN (-110)
DATE: August 1, 2020 - 1:00 PM
STAR RATING: 10.0
SPORT: NBA
EXPERT: Mike Lundin
EVALUATION: Loss (-1100) - Final Score DEN 105 at MIA 125
ANALYSIS:
The Denver Nuggets defeated the Heat 109-89 back in November. While that might as well have been a lifetime ago, I still think they have an edge here in the two teams' first game back since the Covid-19 pandemic put the NBA season on hold.
Admittedly, the Heat have an advantage on the perimeter but the Nuggets should dominate the interior. Backing a team relying on its sharpshooting following an extended hiatus is a risky business, and I'm counting on the Nuggets to grind down their opponent with their size and squad depth in this one.
10* play on Denver Nuggets.