Pick Details
(1) Montreal vs. Pittsburgh (2)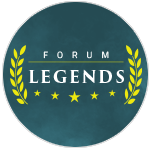 PICK: Draftkings @ MON (155)
DATE: August 1, 2020 - 8:00 PM
STAR RATING: 5.0
SPORT: NHL
EXPERT: Forum Legends
EVALUATION: Win (775)
ANALYSIS:
Taking the Canadiens for 5* here...
The Penguins have been great, mediocre, and bad at different times of the season. There was a short period of time that they looked like real contenders but that time came and went. Their goaltending is inconsistent at best -- Jarry was carrying the team to victories for a while but he's far from Vezina caliber. The Penguins are getting too much credit with this line with people just looking at the wins/losses and not taking a deeper look into the matchup. The Canadiens have been at the top of the league in expected goals % (xGF / xGA) for almost the whole season, and have shown they can beat great eams when they're playing their best.
The Canadiens have been consistently good at generating offense and limiting chances on defense, but they have a real problem with two things. 1) actually finishing on their good chances, and 2) inconsistent goaltending by Price. The matchup here is a team that has a ton of natural talent and star power (Penguins) but lack a solid underlying game, vs a team with a solid foundation that lacks starpower (Canadiens).
With the goalie matchup roughly equal and inconsistencies with both teams, I'll take the team that has a better history of playing good fundamentals as a team as a big underdog.
Good luck!