Pick Details
(605) North Carolina vs. Virginia Tech (606)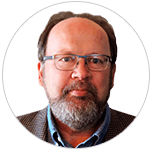 PICK: williamhill @ 2.5 VT (-110)
DATE: March 10, 2020 - 7:00 PM
STAR RATING: 10.0
SPORT: NCAAB
EXPERT: Will Rogers
EVALUATION: Loss (-1100) - Final Score UNC 78 at VT 56
ANALYSIS:
The set-up: Virginia Tech beat UNC 79-77 in double OT on January 22nd, the only meeting between the schools this season. Both teams ended the regular season with a loss. Both teams disappointed this year overall. Cole Anthony is a lone bright spot for the Tar Heels (19.6 PPG), but beyond him that Tar Heels are very thin.
The pick: UNC has been a downright disaster for bettors in this spot all year though, going just 5-14 ATS in its last 19 as a favorite, while VT has been money in the bank by going 7-3 ATS this year after allowing 65 points or less in two straight games and 4-1 ATS in its last five after playing a game as a road underdog. I'm expecting an outright win, but I'm grabbing the points as insurance.
10* ELITE OF THE ELITE on Virginia Tech.