Pick Details
(573) Sacramento vs. Portland (574)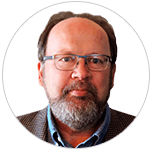 PICK: pinnacle @ 2.5 SAC (-104)
DATE: March 7, 2020 - 10:00 PM
STAR RATING: 10.0
SPORT: NBA
EXPERT: Will Rogers
EVALUATION: Win (1000) - Final Score POR 111 at SAC 123
ANALYSIS:
The set-up: Portland comes in off another disappointing loss in Phoenix just last night and I think it'll predictably struggle here in the second game of the back-to-back. Neither team has thrown in the towel yet on the playoffs, but this is a spot that definitely benefits the Kings. Sacramento has a formidable backcourt in Buddy Hield and D'Aaron Fox, who counter Portland's Damian Lillard and CJ McCollum.
<p>
The pick: Note as well that Sacramento is 20-12 ATS on the road this year and 20-13 ATS this season in trying to revenge a loss where an opponent scored 100 points or more, while Portland is just 12-17 ATS at home this season and only 14-15 ATS as a favorite. I'm grabbing the points.
<p>
10* ATS BLOOD-BATH on the Kings.