Pick Details
(869) Central Michigan vs. Ohio (870)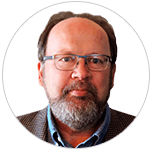 PICK: williamhill @ 6 CMU (-110)
DATE: March 9, 2020 - 7:00 PM
STAR RATING: 10.0
SPORT: NCAAB
EXPERT: Will Rogers
EVALUATION: Loss (-1100) - Final Score OHIO 85 at CMU 65
ANALYSIS:
The set-up: I think the No. 8 Ohio Bobcats are going to have their hands full here vs. the No. 9 CMU Chippewas this evening. CMU plays with revenge after a 77-69 road defeat to Ohio in mid February. The Chips won't be lacking for motivation here. They opened the season 6-2 and then lost nine straight, before then finally posting an 85-68 win over WMU in its finale. CMU has the firepower to match anyone in the conference, as it is in fact the highest scoring team by averaging 78.7 PPG. The Bobcats started 2-7 and then won six of their final nine in conference play. Overall though the Bobcats average only 71.1 PPG this year.
The pick: Yes the Chips have struggled defensively, but they closed out the regular season on a high-note and I like them to carry that momentum over here. Outright victory is possible, but in the end let's grab the points.
10* GAME OF THE WEEK on Central Michigan.