Pick Details
Dusseldorf vs Schalke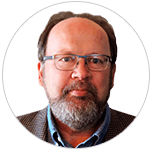 PICK: pinnacle @ Over 2.5 (-104)
DATE: May 27, 2020 - 2:30 PM
STAR RATING: 10.0
SPORT: BUND
EXPERT: Will Rogers
EVALUATION: Win (1000) - Final Total 3
ANALYSIS:
The set-up: Fortuna Dussledorf stumbled down the stretch last week and allowed Koln to score two late goals, which earned it a single point in the 2-2 draw. Dusseldorf faltered, but it must still feel vindicated after that performance and I expect it to keep the foot on the gas here vs. the struggling FC Schalke 04, which has come out gone scoreless over its first two matches after the break.
The pick: It's do or die, now or never for Schalke though and I expect it to finally step and answer with at least one marker. And then look for Dusseldorf to take care of the rest. This number is a little low.
10* TOTAL OF THE WEEK on the OVER Fortuna Dusseldorf vs. FC Schalke.