Pick Details
(73) Colorado vs. Vancouver (74)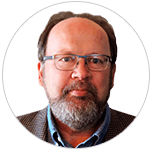 PICK: sportsinteraction @ Under 6 (-115)
DATE: March 6, 2020 - 10:00 PM
STAR RATING: 10.0
SPORT: NHL
EXPERT: Will Rogers
EVALUATION: Loss (-1150) - Final Total 9
ANALYSIS:
The set-up: Colorado's 4-3 loss to Anaheim last time out snapped a seven-game winning streak. Vancouver is looking to snap a streak of its own, as the Canucks enter on a four-game slide. These are two of the best in the Western conference and each is looking to bounce back. From a situational stand point, I think this one definitely sets up as more of a defensive goaltenders battle, than a wide-open "shootout." Overall Colorado averages 3.41 GPG, while allowing just 2.67, while the Canucks average 3.23 GPG and allow 3.11.
The pick: Vancouver will be playing with extreme desperation here as it looks to get into shooting and passing lanes from the opening tip until the final horn. Expect these two Western Conference heavyweights to under once it's all said and done.
10* COACH'S CORNER on the UNDER Avs/Canucks.