Pick Details
Barcelona vs. Ateltico Madrid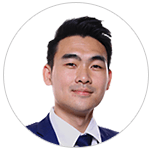 PICK: pinnacle @ BARCA (-110)
DATE: June 30, 2020 - 4:00 PM
STAR RATING: 10.0
SPORT: La Liga
EXPERT: Ricky Tran
EVALUATION: Loss (-1100)
ANALYSIS:
Ricky's 10* play on Barcelona.
Key Angle: It's important to remember that Ricky never makes a bet on any game based on just one angle. In order to make the grade, all his premium picks must meet several important criteria. He doesn't share all his secrets within his analysis, instead he chooses to reveal only the angle that he feels is the most significant. Here in this game the recent history of these two teams is particularly significant.
Key Trends:
- Barcelona is 15-0-1 with a +36 goal differential at home this season.
- Barcelona has won four of it's last five versus Atletico Madrid.
- Barcelona is in a heated battle for the top spot with Real Madrid.
The verdict: look for the home team to win big.