Pick Details
(877) UL Lafayette vs. Georgia Southern (878)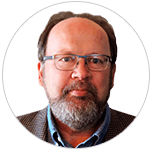 PICK: williamhill @ Under 151.5 (-110)
DATE: March 9, 2020 - 7:00 PM
STAR RATING: 10.0
SPORT: NCAAB
EXPERT: Will Rogers
EVALUATION: Loss (-1100) - Final Total 163
ANALYSIS:
The set-up: The Cajuns are ranked eighth and the Eagles are ranked fifth. The Cajuns enter off a 73-66 win over Arkansas State in the first round. The Eagles got a bye into the second round, but ended the regular season with a 76-75 loss to Arkansas State. Georgia Southern swept the Cajuns in two meetings this year, with one game going well under, and one going well over. The Cajuns average 73.0 PPG and the Eagles average 75.2. Add those two totals up and you get 148.2.
The pick: These teams are playing at Georgia Southern today and the last time these schools played here, they totaled 122 points. Both teams are poor shooting teams, as the Cajuns are ranked 284th in the country from thee floor, while the Eagles are ranked 175th. Considering all of the above factors, I expect this total to stay well under once it's all said and done.
10* TOTAL OF THE WEEK on the UNDER UL Lafayette/Georgia Southern.