Pick Details
Diriangen vs. Ferretti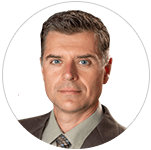 PICK: pinnacle @ D (-158)
DATE: April 1, 2020 - 8:00 PM
STAR RATING: 10.0
SPORT: Other Soccer
EXPERT: Tim Michael
EVALUATION: Win (1000)
ANALYSIS:
T.M. Selection: Diriangen FC -158 (Pinnacle).
Walter Ferreti lost three in a row, before a 7-0 win vs. FC Chinandega last time out. Ferreti used up a lot of energy in that victory and I simply can't see it hanging with Diriangen FC, which comes in as the more motivated side here in my opinion after back-to-back lacklustre performances, most recently falling 2-1 to league leader FC Managua. Diriangen is still in third place, but it can't continue to scuffle to keep its qualification hopes alive for Liga Primera. The Caciques have won the last two head-to-head matchups in this series (2-1 and 3-1). Diriangen is the home team here and its undefeated in seven straight in this stadium. I'm laying the price and expecting a win in regulation.
T.M. Prediction: 2-0 Diriangen *10* MONEY-MAKER.