Pick Details
Georgetown vs. Seton Hall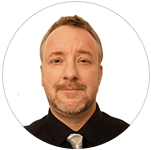 PICK: pinnacle @ Over 71.5 1st H (-115)
DATE: March 14, 2019 - 9:30 PM
STAR RATING: 10.0
SPORT: NCAAB
EXPERT: Chris Elliott
EVALUATION: Win (1000) - Final Total 81
ANALYSIS:
Play on Over 71.5 (10* GOY) -- The Seton Hall Pirates are coming into the Big East tournament on a high note, coming off an upset win over Villanova. Georgetown is also coming in off a big win as an underdog, upsetting Marquette.
The Hoyas shot well from beyond the arc, hitting 11-of-19 three point attempts in the 86-84 win over the Golden Eagles. Seton Hall shot 13-of-27 (48.1 percent) from beyond the arc in their 79-75 win over Villanova.
The Big East Tournament will be played at Madison Square Garden, and yesterday we saw both Providence and St. John's put on impressive shooting displays each scoring 80+ points in their wins. The play is on the over.