Pick Details
Coca-Cola 600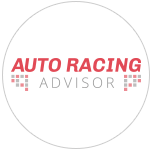 PICK: 888sport @ 100 (True) - Coca-Cola 600
DATE: May 24, 2020 - 6:00 PM
STAR RATING: 7.0
SPORT: Nascar
EXPERT: Auto Racing Advisor
EVALUATION: Loss (-3200)
ANALYSIS:
Again, why not here? Truex showed promise in Darlington, but Charlotte is his best track. He's won two of the three Coke 600's and was second in the other. In fact, he has four straight top three finishes in this race and four in the last five years. He led 116 laps in his win a year ago. In fact, he's dominated Charlotte's oval lately with laps led of 131, 0, 392, 0, 233, 91, 0 and 116 in his last eight starts there.
This has actually been a really good start to the year for Elliot. While he hasn't won, he's had the speed to compete for victories. At Charlotte, Elliott has two top four finishes in his last three Coke 600 tries.
Why not go for a third Joe Gibbs Racing Toyota here, especially for these odds. Hamlin, has three top five finishes in his last four Charlotte oval starts including seven top 10's there in his last nine tries. He's won twice already in 2020 too.
This is another bargain. Bowman, has arguably had the second best speed in all of NASCAR in 2020. He finished ninth in this race in 2018 and seventh last year.
Johnson has had a much better start to the season. The speed is there again. Also, at one point, Charlotte was Johnson's playground. Since 2016, while he's struggled at virtually every race track, this 1.5-mile oval wasn't one of them. He was third, first, 17th, seventh, fifth and eighth over his last six Charlotte starts.
Hendrick Motorsports has every other driver on here, why not Byron? He was ninth in this race a year ago and should have the speed to compete. Can win No. 1 come in his hometown track? Another NASCAR Hall of Famer earned his first career Cup Series victory in the famed No. 24 Chevrolet in the Coca-Cola 600 too.