Pick Details
(977) Oakland vs. Seattle (978)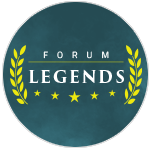 PICK: pinnacle @ OAK (-149)
DATE: August 1, 2020 - 9:10 PM
STAR RATING: 6.0
SPORT: MLB
EXPERT: Forum Legends
EVALUATION: Win (600)
ANALYSIS:
Mike Fiers takes the mound Saturday night for the Oakland Athletics, he allowed four ERs on seven hits in 4.0 innings of work of a 6-4 Oakland win. Fiers got a no-decision. Last year he was 14-4 with a 3.90 ERA in 33 starts overall,
Fiers is 3-2 with a 5.93 ERA in 12 career starts against the Mariners, while here at Safeco Field he has gone 1-1 with a 4.40 ERA in six starts. Oakland is 22-7 in teir last 29 vs an american league west team. They are 45-19 in their last 64 games with the total set at 9.0-10.5
Seattle starter Yusei Kikuchi had a horrible rookie season and he hasn't gotten better this season so far. In his first start, he allowed five ERs on five hits and four walks in just 3.2 innings of work against the Astros. Seatt;e os a dreadful 20-43 in their last 63 games as a home underdog & 19-47 in their last 66 vs. American League West teams.
This is a great spot for Oakland to grab a nice bounce-back win.