Expert Picks
Page 1 : 1 - 1 of 1 results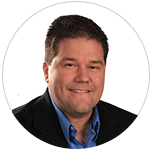 Even those who rank among THE BEST IN THE BUSINESS are not immune to bad days. Scott "The Bulldog" Rickenbach was on HOT RUN but had RARE bad Saturday. Yes this is the same Rickenbach who has DOMINATED the FULL YEAR LEADERBOARDS for 3 STRAIGHT YEARS! Total $103,629! 2020 - WON $41,743! 2019 - WON $26,573! 2018 - WON $35,313! Annhilations 80% RUN!
What is the difference between Guaranteed and Non-Guaranteed?
If you buy a guaranteed pick or pick pack, you are only charged if the advice provided results in a net profit win. Non-guaranteed picks are less expensive, but you are charged at the time of purchase and the outcome of the pick(s) is non-consequential.
How can I be sure to get the matchup I am looking for?
Some handicappers will provide matchup information pre-purchase, but some will opt not to show the matchup if their pick title/description would reveal their selection. If there is a particular matchup you are looking for, our Customer Support Team can point you in the right direction.
Is the payment process secure?
Absolutely. We do not store credit card information on the site, even if your card is saved to your profile. We accept all major credit cards (VISA, MASTERCARD, and AMEX), and now also accept PayPal!