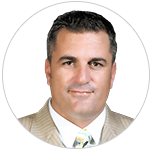 Jesse Schule
@JesseSchule

For all those NIGHT OWLS out there, Schule's got something for you to sink your teeth into. He's got a LATE NIGHT SNACK play, and you don't wanna miss it! This play ranks among the BEST OF THE BEST, the CREME DE LA CREME, the TOP OF THE FOOD CHAIN when it comes to NHL packages. Jesse keeps this one on the top shelf where mama keeps the COOKIE JAR!
Schule's NHL LATE NIGHT SNACK - CAL@WPG
NHL
| Release Date: Aug 6 - 9:11 AM
This product is no longer available for purchase as it has expired
**WARNING** Schule's NFL plays are known to cause increased heart rate and an overwhelming sense of euphoria. Playing these on a regular basis can result in an increase of disposable cash and can cause your bankroll to swell uncontrollably. It is not recommended to participate in these wagers if you have any allergic reactions to COLD HARD CASH!
Are guaranteed and non-guaranteed picks the same?
Yes, the actual picks themselves are the same, only the purchase options themselves differ. 'Guaranteed' meaning no charge is applied unless the product shows a net profit and 'Non-Guaranteed' meaning the charge is applied regardless of the product outcome.
Are subscriptions guaranteed?
Because of the over 60% cost savings of subscriptions versus individual picks and pick packs, the "If you don't win, you don't pay " guarantee does not apply.
Is the payment process secure?
Absolutely. We do not store credit card information on the site, even if your card is saved to your profile or you checkout as a guest. We accept all major credit cards (VISA, MASTERCARD, and AMEX), and now also accept PayPal!