Two weeks ago, Ben Burns was an AWESOME 14-3 with his Saturday/Sunday/Monday plays, in all sports. Last week, he nearly duplicated the feat, going a SICK 13-4 with all his Sat/Sun/Mon selections. That included a 2-0/100% RECORD with his top-rated NFL. If you liked Ben's GAME OF THE WEEK WINNER on Tampa over GB, you'll LOVE his NFC GAME OF THE WEEK!
No products available at this time, check back later.
Experts Edge
?
⨯

Experts Edge
Handicapper Articles.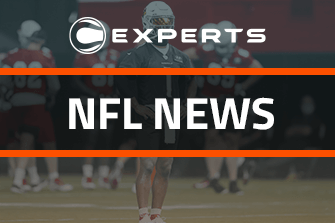 Ben Burns DOMINATED the playoffs, as per usual. A PERFECT 5-0 RECORD in plays involving the Chiefs played a pivotal role. KC/Houston kickoff the season...
Read More
FAQs
Is there a trial program to 'test' an Expert?
We do not currently offer a trial period, but we do offer Free Picks which serve as a good starting ground for new users. We also offer a 50% OFF Welcome Bonus on your first purchase with promo code: BONUS50
Can I contact my handicapper?
For privacy reasons we do not give out handicapper contact info. However, if you have a question for them or are looking for advice, please contact our Customer Support Team and they will follow up. Many of our handicappers can also be reached through various social media platforms.