Hot vs Cold: Stats and Trends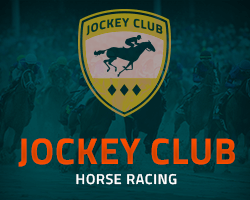 Congrats to our Sunday Pick Pack subscribers that may have connected our Gulfstream Race 8 and 9 suggestions for the Daily Double that paid $49.80 per $2 wagered.
Our free picks have done well going 5 for 7 resulting in a 101% overall return on investment which puts a $100 to win bettor ahead $710 to date.
Good luck to all out there chasing the Jackpot Pick 5 offered at Fonner Park this week to fulfill everyone's weekday racing needs. We will be back on Thursday with another solid pick pack for everyone. Gulfstream will kick off its spring/summer meet, and we are hoping to see Santa Anita get things squared away and return to racing next weekend.
*Unless otherwise noted, statistics are for current meet at current track.
Gulfstream Park
Hot Trainer: Danny Gargan was selective only sending 35 entries to the meet but was effective hitting 34% winners and 63% in the money.
Hot Jockey: Johnny V (Velazquez) earned his check sprinting with a 31.7% win rate going short.
Hot Combo: Todd Pletcher and Luis Saez teamed up 64 times for 17 wins (26.5%).
Cold Trainer: Joseph Orseno runners haven't taken to the turf well going 1/59 on the surface here.
Cold Jockey: Chris Landeros was gifted a ride on the winning favorite in the last race of Gulfstream's Championship meet. He was 0 for 123 entering that race.
Tampa Bay Downs
Hot Trainer: Kelsey Danner's 2019-20 line of 14% winners doesn't draw much attention but within that his maiden claimers are 29% winners with a $4.52 per $2 ROI.
Hot Owner: Godolphin runners own a 23% win and 54% in the money strike rate.
Hot Combo: Ignacio Correas IV teams up with Jesus Castanon for a 9/26 (34.6%) win rate.
Cold Trainer: Juan Arriagada has had a decent meet at 15.5% but runners struggle going long at 2/31 in routes.
Cold Jockey: Tomas Mejia has 20 place and 25 show finishes which are disproportionate to the 9 wins. Often called "seconditis," it is concerning when a rider gets close but struggles to finish the job.
Oaklawn Park
Hot Trainer: Cecil Borel snuck in 3 entries for 3 winners over the last 10 days.
Hot Combo: David Cohen/Robertino Diodoro combine for 31% winners, 64% in the money; better than each does on their own.
Cold Trainer: Jerry Hollendorfer's move from the coast has been a slow acclimation with just an 11% win rate for the Hall of Famer who owns a career 23% win rate.
Cold Combo: Steve Asmussen has been largely dependent on the meet's top rider. Without Ricardo Santana Jr aboard, Asmussen runners are 6/71 (8.5%).
Golden Gate Fields
Hot Trainer: Jonathan Wong had a solid March going 18/61 (29.5%) last 30 days.
Hot Jockey: J J Hernandez on a 10/28 streak last 10 days owns the meet in rider stats so far.
Hot Combo: Both mentioned as individually hot get even better together as Wong/Hernandez combine to win 25/54 (46%).
Cold Trainer: Although he's done well sprinting, Bill McLean's runners struggle stretching out with a 3/33 line in routes.
Cold Jockey: J Espinoza has had a tough time setting down short going 0/41 in sprints.

Premier: Watford vs. Norwich City
Pick:

Watford

Capper:
Start:

July 7, 2020 - 2:00 PM

Offered at:

pinnacle @ Watford (-147)

Analysis:
MIKE LUNDIN'S NORWICH @ WATFORD PREMIER LEAGUE FREE PICK
26-9 (74 %) +$16,630 Free Picks YTD (betting $1,000/game)
Two reeling Premier League teams will clash at Vicarage Road on Tuesday as Watford come in winless with three defeats and a draw since the restart while Norwich have four losses. I do like the home team to come through with a win in this one though.
Watford sit just above the relegation zone, one point ahead of Aston Villa and Bournemouth. Norwich are dead last, seven points behind Watford. It will be extremely difficult for Norwich to overtake three teams, and by the look of the players in recent games they've already all but given up on the season.
Watford meanwhile have been battling, but have had the misfortune of facing strong teams lately.
Norwich have lost 12 of their 16 away games on the season, and I think we're getting a more than fair price on Watford at home.
Free pick on Watford.
Mike is a solid 22-13 all soccer plays last 13 days, a sizzling 11-4 L15 SOCCER TOP PLAYS and +$35,000 for $1,000/game top play bettors across all sports dating back to September 2018.
Mike has four premium picks across Premier League, La Liga and Serie A for Tuesday. Purchase single packages or sign up for a subscription to receive all new picks as they are released.
show analysis
show less