Teddy's 2020 NFL Opening Power Rankings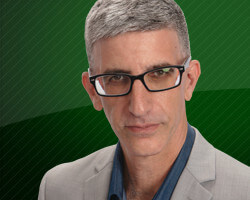 1) Kansas City Chiefs -8
The defending Super Bowl champs return nearly every key piece on both sides of the football, entering the 2020 season as the team to beat in the NFL.
2) Baltimore Ravens -8
Lamar Jackson is coming off an MVP season, and the Ravens had ample salary cap space and draft picks to load up on depth on both sides of the football.
3) San Francisco 49ers -6
The Niners front office did everything right this postseason, snaring top notch replacements in the trenches for departed OL Joe Staley and DL DeForest Buckner.
4) New Orleans Saints -6
The Saints retained most of their core group of veterans, but they're still searching for a proven replacement for former pro bowler Larry Worford on the offensive line.
5) Tampa Bay Buccaneers -5
The biggest power rankings jump since the season ended is right here. Adding Tom Brady and Rob Gronkowski while retaining their key defenders has Tampa pointed upwards!
6) Buffalo Bills -4
The Bills are loaded in the trenches, upgraded their skill position talent and signed Josh Norman to solidify their secondary. If Josh Allen improves, they could challenge the AFC elites.
7) Philadelphia Eagles -3.5
The Eagles poured offseason resources into remaking their receiving corps and their secondary; two units now loaded with top notch speed and talent.
8) Dallas Cowboys -3
New head coach Mike McCarthy kept former offensive coordinator Kellen Moore onboard, giving the Cowboys more continuity than most teams following a coaching change.
9) Indianapolis Colts -3
The Colts made multiple 'win now' moves in the offseason, acquiring veteran QB Philip Rivers and DL DeForest Buckner, but their secondary has big question marks.
10) Pittsburgh Steelers -3
If Big Ben returns as a 'still elite' QB, this team is primed to be a contender thanks to their loaded defense. But if Roethlisberger isn't a star anymore, Pittsburgh isn't going anywhere.
11) Minnesota Vikings -3
The Vikings re-made their defense and replaced Stefon Diggs with first round WR Justin Jefferson. I'm not convinced they're better, but they have more flexibility moving forward.
12) Seattle Seahawks -2
Russell Wilson has kept the Seahawks in contention year after year. The Seattle brass poured offseason resources into their offensive line, hoping to protect him.
13) Tennessee Titans -2
The Titans were an undervalued commodity for extended stretches of the 2019 campaign. If offseason buzz is any indication, they are largely being overlooked again in 2020.
14) Green Bay Packers -2
The Packers overachieved by winning 13 games and reaching the NFC Championship Game last January. The offseason betting markets do not expect a repeat performance.
15) LA Rams -1
The Rams jettisoned numerous 'big name' defenders in the offseason, but new defensive coordinator Brandon Staley still has elite talent to work with.
16) Houston Texans -0.5
GM Bill O'Brien made a handful of offseason trades that HC Bill O'Brien will likely regret. That said, this team has won four division titles in the six years O'Brien has been here.
17) Cleveland Browns 0
Last year was an unmitigated disaster for this long moribund franchise, but a new GM and head coach along with a rebuilt offensive line has things pointing upwards for 2020.
18) Arizona Cardinals 0
Not many teams enjoyed a better offseason than the Cardinals, who surrounded Kyler Murray with big play weapons and a vastly improved (on paper) defense.
19) Denver Broncos 0
Offseason reports out of Denver have been glowing about second year QB Drew Lock; poised for a breakout campaign after a dramatic upgrade in skill position talent.
20) Atlanta Falcons +0.5
The Falcons have significant salary cap concerns; bad news as Dan Quinn and company try to fix the leaky defense that hasn't improved since their 2017 Super Bowl collapse.
21) New England Patriots +0.5
On paper, the Patriots look mediocre at best, 'bottom feeder' at worst. That said, failing to respect Bill Belichick has been a long term 'negative expectation' proposition.
22) Las Vegas Raiders +1.5
Derek Carr is truly in a 'make or break' year as the starting QB in Vegas after the Raiders went WR heavy in the draft and signed Marcus Mariota to compete with him.
23) LA Chargers +1.5
Head coach Anthony Lynn enters the season on the hot seat while breaking in a new QB. Good thing LA has a rock solid defense on paper, because the offense looks limited.
24) Chicago Bears +2
The Bears made some truly head scratching moves in free agency, guaranteeing more than $30 million to sign the likes of backup QB Nick Foles and backup TE Jimmy Graham.
25) Detroit Lions +2.5
Matthew Stafford ranked #2 in the NFL in yards per pass attempt before his injury last year. They didn't win a game with backups Jeff Driskell or David Blough behind center.
26) New York Jets +3
After focusing on skill position talent last year, the Jets overhauled their offensive line this offseason: four free agent signings and a pair of draft picks, including #1 Mekhi Becton.
27) New York Giants +3.5
The Giants Top 5 draft choices all came on the offensive line and in the secondary; two areas of clear need heading into the offseason.
28) Miami Dolphins +4
The Dolphins lost their first four games in 2019 by a combined margin of 162-26, but they bought into what Brian Flores was selling; closing out 5-4 SU in their last nine games.
29) Jacksonville Jaguars +5
After trading away pass rusher Calais Campbell, the Jaguars got a nasty bit of news when fellow edge rusher Yannick Ngakoue demanded a trade and didn't sign his franchise tender.
30) Carolina Panthers +6
New head coach Matt Rhule went 2-10 in his first season at Temple and 1-11 in his first season at Baylor. Carolina isn't expecting anything resembling an immediate turnaround.
31) Washington Redskins +6
The Redskins offseason made it perfectly clear – it's full-on rebuilding time in DC. The Redskins have ample salary cap space, but it looks as if they're not going to use it in 2020.
32) Cincinnati Bengals +6.5
The Bengals free agent signees emphasized 'winning character' and QB Joe Burrow fits into that mode. That said, the NFL's longest drought without a playoff win (since 1991!) will continue!
Sorry, today's free pick is not available at this time. Please check back soon.