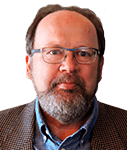 10* LATE NIGHT SHOWDOWN >>> INSANE 39-25 +$10K IN APRIL!
Release Date: Apr 14 - 8:36 PM
Rogers went 0-4 unfortunately with his golf picks on Sunday, but he'd go 5-0 w/ his other 10* selections and overall he posted another MASSIVE weekend of winning! The Coach is now an ELECTRIC >>> 39-25 +$10K with ALL picks in April! Looking back sees him on a SWEET 9-3 NHL run as well! Many massive plays coming on Monday and ALL week long - you in?
Last 10 Picks
4 - 6 ( 40% )