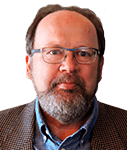 Rogers' EARLY TOP TOTALS TICKET >> 7-0 YTD w/ Football Totals!
Release Date: Sep 12 - 3:28 PM
How good is Rogers with totals? He's started the College Football season a PERFECT 6-0 with OU plays, so not surprisingly he also cashed his 1st of the NFL regular season, a LAUGHER on Under Giants-Cowboys, which cashed by FOUR TOUCHDOWNS!
27-12 Overall L12 Days! Here's another OU play from "The Coach" that belongs at the TOP of EVERYONE'S ticket!
Last 10 Picks
5 - 5 ( 50% )