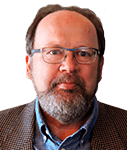 GAME OF THE WEEK (Rogers' 10* NFL) >> 27-14 Last 12 Days! 5-2 Saturday!
Release Date: Sep 12 - 3:32 PM
Rogers took one look at this line and immediately JUMPED ALL OVER IT! You should too - it's his TOP PLAY for Week 2 NFL!
First the Chiefs, then the Texans! For the 2nd week in a row, "The Coach" was on the dog in the Thursday Night game and he won STRAIGHT UP! It's already been an EXPLOSIVE week & things are fixing to get a whole lot BIGGER Sunday!

Last 10 Picks
5 - 5 ( 50% )