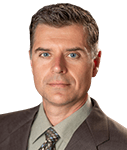 ***$100 BETTORS UP OVER +$18,000 UNITS LIFETIME!*** 10* BLACK-LABEL O/U BLOWOUT!
Release Date: Nov 7 - 4:36 PM
Looking for a handicapper who has literally been playing with HOUSE MONEY since he turned professional?! Because that's what it's all about right?! Well, Tim Michael has LITERALLY been playing w/ the books money since he turned pro on Aug. 20th, with well over +$15,000 units earned across the board! Ready to change your financial life?!
Last 10 Picks
9 - 1 ( 90% )