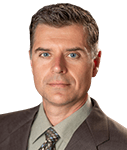 ***OFF 6-1 SUN, 14-6 ALL NFL L4 SUNDAY'S!*** 10* SIGNATURE TRADE-MARK!
Release Date: Nov 5 - 5:28 AM
Tim MONEY Michael was an AMAZING 6-1 w/ ALL of his picks last Sunday, including going 4-1 in the NFL! He's now an AWESOME 14-6 (70%) w/ ALL NFL over the L4 Sunday's of action! He EASILY nailed his 10* signature "TRADE-MARK" on Houston last weekend he's expecting a repeat performance here - make sure you're ON BOARD!
Last 10 Picks
9 - 1 ( 90% )