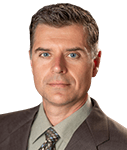 ***$100 BETTORS ARE +$19,000 FOLLOWING MICHAEL LIFETIME!*** 10* BLACK-LABEL BLOWOUT!
Release Date: Nov 8 - 6:18 PM
The math is simple. $100 bettors are 24-15 +$6K playing all Michael's picks in November, +$11K w/ ALL of his selections since October 1st and +$19,000 UNITS playing ALL of Tim's releases for his ENTIRE career (came on board August 20th!) Ready to change your financial life?! (OFF B2B WINNING CARDS!) The time is NOW to join "Tim's Team!" You in?!
Last 10 Picks
9 - 1 ( 90% )