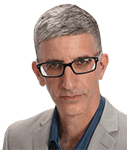 Teddy's High Scoring MLB Slugfest: This Game Flies Over!
Release Date: Jul 11 - 11:54 AM
Teddy's low volume, high percentage approach has produced a ROCK SOLID 59% MLB run over the last six weeks without ever laying more than -120 in a game. If you like wild, high scoring baseball games filled with runs in bunches, you'll love this Slugfest winner! Expect crooked numbers all over the scoreboard!
Last 10 Picks
8 - 2 ( 80% )