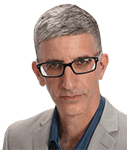 10* Big Ticket: Teddy's Absolute Annihilator! 92% Football Hot Streak!
Release Date: Sep 12 - 11:06 AM
Teddy is absolutely, positively ON FIRE right now, riding a 12-1-1 (92%) football run while hitting 100% with his 10* Big Ticket Reports since the start of August. Don't miss Teddy's single strongest release in the NFL this weekend, a massive blowout just waiting for kickoff! Get it now!
Last 10 Picks
3 - 7 ( 30% )