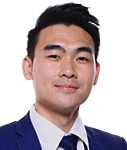 Game of the Month (NFL) - Ricky's BEST BET on the gridiron in September!
Release Date: Sep 10 - 5:50 AM
Ricky's MLB GAME OF THE YEAR was a BLOWOUT OF EPIC PROPORTIONS with the Rockies winning outright as a home dog vs LAD. His NBA GOY cashed in with the Thunder in their Game 1 win over Utah, and his CBB GOY was a huge winner with FSU. He's NEVER lost a Game of the Year in any major North American sport. Don't miss his top NFL side this month!
Last 10 Picks
8 - 2 ( 80% )