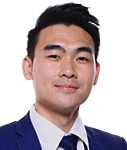 TRAN'S 10* NBA "CLASH-OF-THE-TITANS!" <=== Lakers/Raptors!
Release Date: Mar 13 - 3:56 PM
It does not get much BIGGER than LBJ and the Lakers vs. Kawhi Leonard, Marc Gasol and the Toronto Raptors! THE DRAGON is prepared to BURN VEGAS TO THE GROUND this week and this BIG TIME signature play is going to lead the charge - make sure you hop on board!
Last 10 Picks
6 - 4 ( 60% )