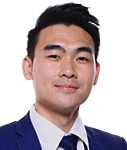 Game of the Week (NFL) - Ricky's Top Rated Underdog Play!
Release Date: Nov 6 - 4:32 AM
**CAUTION... BEWARE OF DOG!** If you like playing favorites, you best stay away from this game. When Ricky decides to back the underdog, it usually indicates that the favorite is grossly overvalued. He's found just such a gem on the gridiron today, and this particular play features an underdog that should threaten to win outright!
Last 10 Picks
6 - 4 ( 60% )